Maria had a collection of rich perfumes that towered elegantly out of the cobwebs. Her combs and jewels occupied the graveyard of dead flies upon the windowsill. She would occasionally forget to dress, or wear ripped stockings to bed, using her extravagant furs as bed covers.
In the city she would wear her finest red stilettos even though one heal was broken off completely. And in the busy theatres she would sneak into to the restrooms to steal the soap.
Maria would not succumb to the drabness of her poverty and protested in every pout to indifference. For she could see herself radiating upon the entire globe, so why were others not so struck by the light?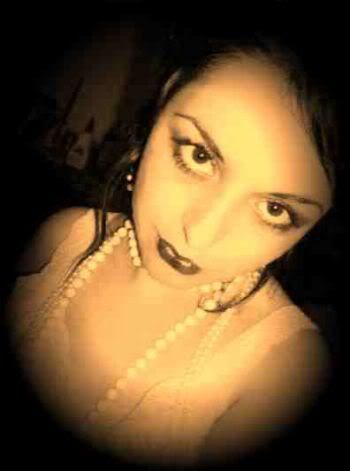 Maria never had lovers, but would often tease men for her own amusement. Her eyes burned only for herself and were tamed only by herself. In awe of her reflection, she would suck her finger provocatively, seeking to elicit only her own response. They tasted of cigarettes.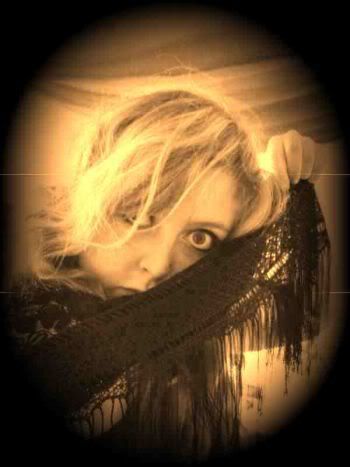 There were ashes on the floor. There were carpet burns beneath her painted toes; lollipop red glistening as her foot tapped amongst the mess of spoiled clothes and perfume stains.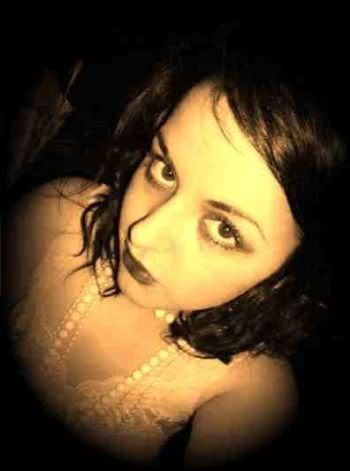 Each morning, she would creep in to existence, out of the rot and sinew of her glowering room, a cheap room for floozies and roamers. And yet as she slinked out of the door, like a feline night-prowler, no face or form could eclipse the majesty of her own. Her skin was flowing water for lost silks to ripple upon.
It is no surprise then, that from the day she bloomed, the thorns of lust screamed vanity. Eternally inhaling love, her soul swelled in to a damp Autumn and her heart became a dead leaf. She occupied the must of tobacco and urine, staring down at the worn love-letters she used as ashtrays.